Ladakh is a region in Northern Himalayas administered by India. Recently it gained its title as a union territory on 31 Oct 2019. Some parts of Ladakh region has always been in dispute between India, Pakistan and China since 1947. The total area of Ladakh region is 59150 km. And the population is around 3 lakhs. It is renowned for its remote mountain beauty and distinct culture. Ladakh is a mix of mountains, desert and lakes. The beautiful landscape of Ladakh attracts nature lovers to this place. Ladakh is the only place where you can get sunburn and frostbite at same time. The harsh yet beautiful terrain attracts lot of adventure lovers, who want to conquer Ladakh. Visiting to Ladakh is on everyone bucket list
. Ladakh recently get lot of attention due to its unique beauty, The blue sky, white desert, snow caped mountains, Picture perfect whitewashed stupas, mantra chanting Monasteries next to fluttering prayer flags, peacefully smiling statue of Buddha, while Red robed monks push prayer wheels to move clockwise and intricately colorful murals. Every corner of Ladakh has a unique identity and a story to tell. Leh is located at a high altitude; one can have breathing problems due to the paucity of oxygen. Visitors are advised to consult their doctors and arrange proper woolen clothes before embarking on this journey as the temperature falls beyond -20 degree in winter.
Interesting unknown facts about ladakh.
The highest bridge in the world.
A Bailey bridge is 30 meters long and was built in 1982 by the Indian Army between the Drass and Suru rivers in the Himalayan mountains. Bailey bridge is a temporary bridge of lattice steel designed for quick assembly from prefabricated parts. The design is famous for its military application.
The rare twin humped camels.
The Bactrian camel (two-humped) is a large, even-toed ungulate native. The Bactrian camel has two humps on its back, in contrast to the single-humped dromedary camel, they are rare compared to single hump camels. These camels are one of the main attraction of the Nubra valley in Ladakh.
This hill pulls you upwards
The mystical Magnetic Hill which is also known as the gravity hill, is located near Leh. The Hill is located on the Leh-Kargil-Srinagar national highway, about 30 km from Leh, at the height of 11,000 feet above sea level. The alignment of the road with the slope of the background can give the illusion that cars can drift upwards.
Dry but still home to large variety of birds
Ladakh is a desert, but it is still over 225 species of birds such as finches, robins, redstarts and Hoopoe are found here in abundance. It never ceases to amaze the tourists who venture this far up that the region could retain so much of its natural beauty.
The most visited high grassland lake.
Pangong Tso means high grassland lake in the Tibetan language. Commonly referred to as Pangong Lake, it is an endorheic lake in the Himalayas situated at the height of about 4,350 meters. During winter the lake freezes completely, despite being a salt lake.
An important astronomy center.
Due to its high altitude and clear skies, the region is popular as an important astronomy center. The Udaipur Solar Observatory and 2-Meter Himalayan Chandra Optical and Infrared Telescopes are some of the Indian Astronomy studying facilities that are situated in Ladakh.
The highest plateau in Kashmir state.
Ladakh is the highest plateau of Kashmir with much of it being over 3,000 meters. It extends from the Himalayas to the Kunlun Ranges and includes the upper Indus River valley.
The land of great monasteries.
The area is home to many monasteries and tourists can commune with the monks in monasteries like Hemis Gompa, Thiksey Gompa and Shey Palace.
Ladakh is bounded by two of the world's mightiest mountain ranges.
Though Ladakh range has no major peaks, it is situated between the Great Himalayas and the Karakoram, which are the world?s highest mountain ranges.
World's highest motorable road.
Khardung La in Ladakh is claimed to be the highest motorable road in the world. It is situated at an altitude of 5359 meters. https://devilsonwheelz.com/ To explore these amazing places of Ladakh, option for the best Ladakh Holiday Packages to make your vacation unforgettable.
Leh Ladakh Holiday packages for everyone
There are so much to see in Ladakh the famous tourist attractions are Nubra Valley, Pangong Lake, Lamayuru, Nimmoo, Sangam, Magnetic Hills, Hall of Fame, Leh Palace, Gurudwara Pathar Sahib, Shey Monastery, Shanti Stupa, Khardung La, Hunder, Diskit, Sumur, Panamik, Sasoma, Diskit monastery, Shey monastery, Rencho school, Alchi Monastery, SIACHEN BASE CAMP-Agham Shyok, Chumathang valley , Karzok, Tso Moriri, Tso Kar, Buddha statue, Turtuk, Agham shyok river, Sand dunes, OP Baba Shrine.
Why book us for Leh Ladakh
We are not just an online portal selling packages whereas, we provide end to end service starting from planning trip, selecting route map, ground execution of the trip till the trip ends. our experienced and dedicated team offer fixed group departures and customized trips for all. Our well qualified team take care of all Operations. We believe in making memories that people can cherish for rest of their life. More than 50000+ Happily Satisfied Travelers have travelled with Devils on Wheelz till date. We believe - Only those who travel, truly lives.
Best time to visit at Leh Ladakh
Best time to visit: June to Oct last week.
How to Reach Ladakh

By Flight
You can take a direct flight to Leh from New Delhi, JAMMU & SRINAGAR and Mumbai as well. You need minimum 6 days trip to visit this holy place as Leh is located 11000ft above sea level and your body need a day or 2 to acclimatize to high altitude.
By Road
There are two routes to reach Leh Ladakh ,one is via SRINAGAR J&K and the other is via MANALI(HP) .Both the roads are closed from November to May every year due to excessive snowfall and remain open from June to Oct
Top places to visit in Leh Ladakh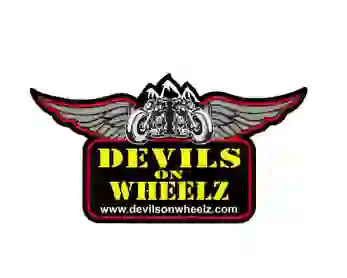 Khardung La is undyingly a popular place to visit during your adventure tours. It will provide an immense picturesque scenario of the valleys, snow caped mountains, colourful prayer flags that simply add an added charm in your highway to glory. Leh being the nearest town is linked to Manali and Srinagar, explorers can make their adventurers journey to Ladakh by bikes & cars.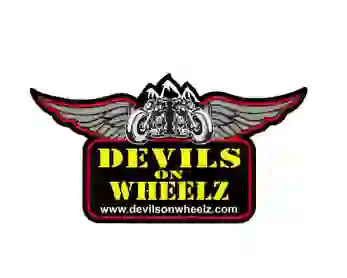 Nubra valley is situated at height of 10,000 ft above sea level. The common way to access this valley is from Leh city via Khardung La (The all-weather highest motorable road in world) or via Agham shyok from Pangong lake. People in Ladakh follow Buddhist culture. Nubra valley is a white deserted area which is known as silk route. This is the same route which was used for trade in ancient time, The camels were used to get spices and silk to trade to rest of the world.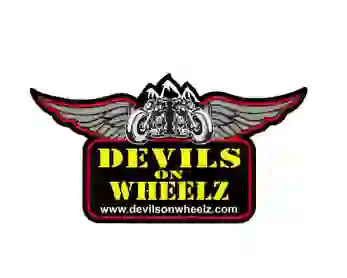 Pangong Lake, one of the most famous high altitude lakes in Leh Ladakh. Pangong Tso, or Pangong lake is known as "high grassland lake" in Ladakh region. It is one of the largest endorheic lake in the Himalayas at height of about 4,350 mts and 120 kilometres from Leh city. This natural wonder is the world's highest saltwater lake. Cradled between India and China, the lake extends to almost 160km. One-third of the lake is in India and the other two-thirds in shared by China.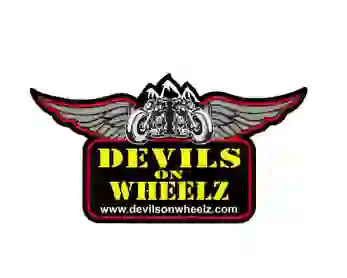 You must have heard about the mysterious Magnetic Hill. Magnet Hill is a hill located near Leh city in Ladakh, on Srinagar Leh highway. Some people are not aware about Magnetic Hill and just pass through it without knowing that they are travelling on it. They realize it later when they hear stories about it or see pictures on social media. The layout of the area and surrounding slopes creates a Hill that is not a hill. that the right hill road is actually an uphill road. Objects and cars on the hill may appear to roll left hill in defiance of gravity when they are, in fact, rolling downhill.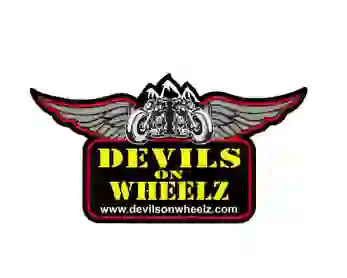 The highest cultivated land in the world is at Karzok, on the banks of Tso Moriri Lake. The Changpas or herdsmen who live here grow barley, oats, and vegetables. Karzok or Korzok is a village in the Leh district of Ladakh, India. It is located close to Nyoma, in the Rupshu region and block, on the shores of the Tso Moriri lake. It is among the highest towns in the world. Various sources give slightly different measurements of the altitude from 14,995 ft (4,570 m) to 15,075 ft (4,595 m) above sea level. The Drukpa Buddhist Korzok Monastery is located here.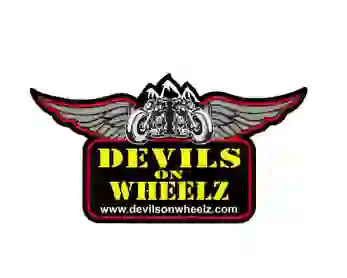 Siachen is the highest battle field in the world, Located in northern region of Ladakh. The base camp is located at elevation of 12000 ft above sea level. Indian Army captured the Glacier in 1984 through Operation Meghdoot. The post is named after Colonel Narendra Bull Kumar, who was one of the first officers who did expedition of the Siachen, helping India to launch Operation Meghdoot.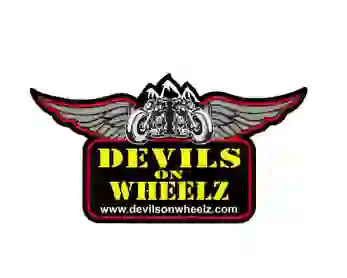 The shrine of OP Baba. In 1980s, Om Prakash, an artillery soldier was sent on a patrol to Northern Glacier, where he single-handedly beat back the enemy, but never returned back after that. No one saw him or his body, but troops were forewarned in their dreams about impending dangers on the Glacier, after which the faith in OP Baba increased and temple was built in his name. Reports of missions are regularly given to him before and after. OP Baba not only protects the personnel on the Glacier from the enemy, but also from the hostile nature and terrain. Troops talk about getting dreams whenever a warning is to be issued from the Baba. Troops give up tobacco, alcohol and non-vegetarian food during their three-month tenure on the Glacier.